A UDL Playbook for School and District Leaders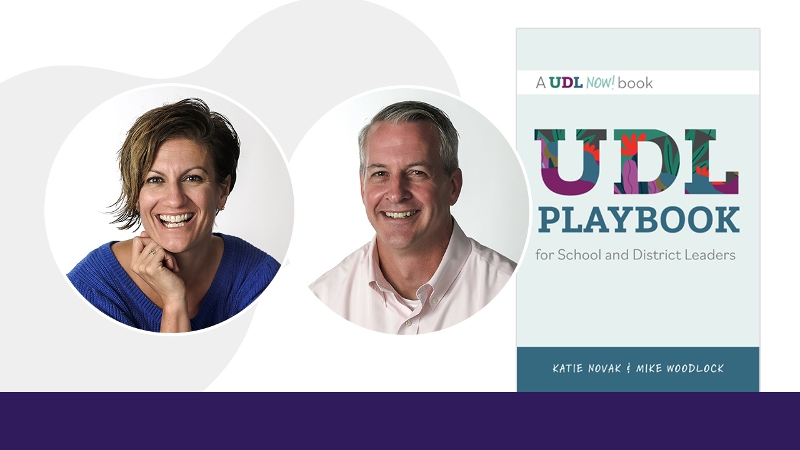 Webinar
Date
Tuesday, October 12, 2021
Time
4:00PM – 5:00PM ET
Moderator
Allison Posey
Presenters
Katie Novak & Mike Woodlock
Description
What can school and district leaders do to promote inclusive beliefs and practices that support every learner—those who struggle to learn and those at risk of not being challenged enough?
Join longtime administrators and UDL experts Katie Novak and Mike Woodlock as they share secrets and strategies for putting the inclusive principles of Universal Design for Learning into effect today. Whether discussing MTSS or hiring the right teachers, Novak and Woodlock, authors of the new book UDL Playbook for School and District Leaders, deliver proven tips and tools to help you become a better leader, manager, and educator.
See why Helene Paroff of the Washington Association of School Administrators, says: "Novak and Woodlock recognize that changing school and district culture for the better starts with specific day-to-day practices rooted in a broader commitment to inclusivity. Universal Design for Learning is a great lever for change, and these authors offer both the vision and details to make change happen."
Recording coming soon!