Implementing UDL Beyond the Classroom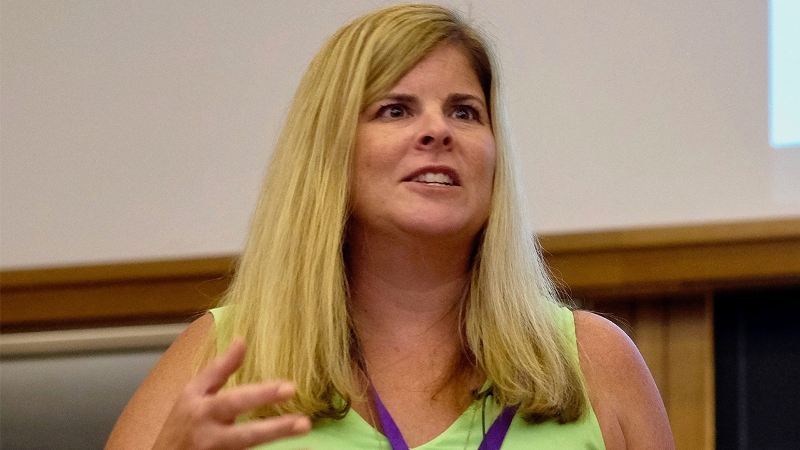 Author Elizabeth Berquist
As Elizabeth Berquist sat in a meeting with her fellow educators, she felt herself growing slightly frustrated.
It was the early 2000s. Berquist was working as a resource teacher with the Baltimore County Public School District, supporting classrooms needing extra help.
Typically, teachers intervened only if a student in one of her classrooms started to fall behind. But the more she thought about this, the less it made sense.
"Why are we waiting for them to struggle?" she thought.
She posed the question to her colleagues, and one asked if she'd heard of Universal Design for Learning. The philosophy encourages teachers to design lessons that students of all abilities can comprehend. The key isn't to rely on a single style of teaching. It is to understand how each student will best engage with the material.
"I think that's what initially captured my attention," Berquist says. "It's more of a philosophy about teaching and learning than something you do."
Pivotal Moment Leads to UDL Career
Since that pivotal moment, Berquist has been devoted to studying how UDL works for students from elementary school to college. She worked for eight years as a college professor at Towson University. She now serves as the Director of Professional Learning for BCPS.
To share what she's learned while implementing UDL across a public school system, she recently co-authored a CAST book with Patti Kelly Ralabate. Your UDL Journey: A Systems Approach to Transforming Instruction is designed to guide teachers who've embraced UDL in their own classrooms and seek a way to share what they've learned with fellow teachers and administrators.
"We're taught about how to teach students, but not given a lot of opportunities for how to design learning. That's part of what this book is about," Berquist says.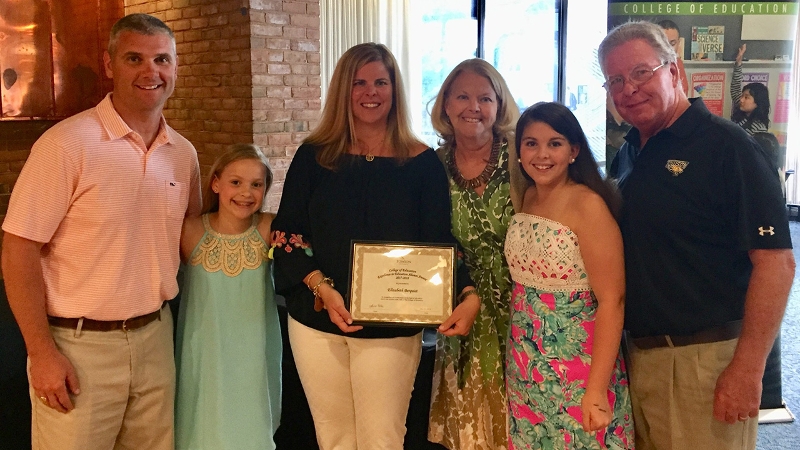 Berquist (with husband Ben, daughters Bailey and Gracie and parents Jeff and Debi) receives an education award from Towson University.
Berquist earned her BA in American Studies and History from Washington College. That's where she also played field hockey — a passion she's instilled in her two daughters. She followed her BA with a Master's Degree in Special Education from Towson University and a Certificate in Administration and Supervision from Goucher College.
She transitioned to Towson University after beginning her career as a middle and high school teacher, teaching social studies, reading, and special education. Her understanding of UDL and its applications grew while she was a doctoral student and faculty member in the special education department.
During this time, she was fortunate enough to become a member of the very first CAST national faculty, learning from co-founder David Rose and many others. She also served as a UDL facilitator for one of the first focused implementation projects, sponsored by CAST and the Bill and Melinda Gates Foundation.
UDL first emerged in the 1980s as a method for teaching special education students before educators realized the philosophy applied to students of all abilities. Some students work well independently, others in groups, and others need one-on-one assistance.
Struggling students receive extra help if needed, while high-ability students can be challenged with more advanced material. "Instead of the whole class doing the same thing at the same time, every kid gets what they need when they need it," Berquist says.
Implementing UDL in Higher Ed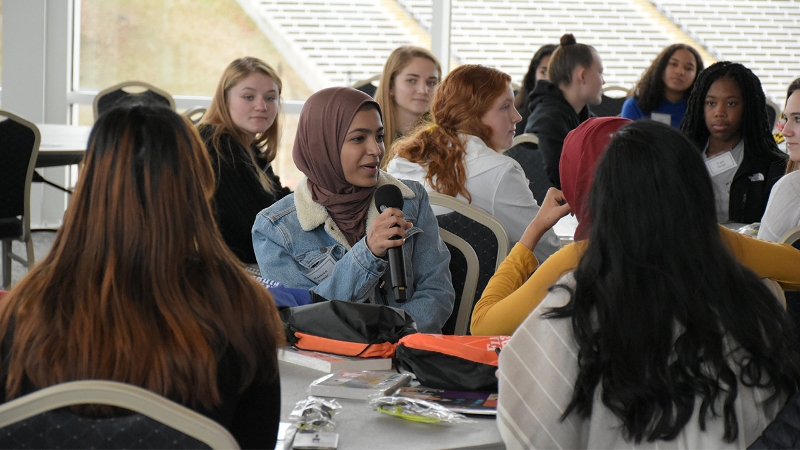 Young women leaders speak during a recent welcome retreat at Towson University.
When Berquist joined Towson, she soon learned the program's benefits don't end with high school seniors, but that college students — particularly those from non-traditional settings — also benefit from lessons and curriculum tailored to their individual style of learning.
Berquist is especially excited about her involvement with a new Outstanding Young Women Leaders Program at Towson University. Run by one of her mentors, Dr. Nancy Grasmick — the former superintendent of the Maryland Department of Education — Berquist is responsible for the BCPS partnership and mentorship to the young women.
For the 2020 cohort, high school principals from each Baltimore County high school nominated up to three high schools students who met academic, leadership, and community service requirements. The Towson University Women's Leadership Collective then selected a finalist from each school after reviewing their applications and conducting interviews.
Transforming Instruction with UDL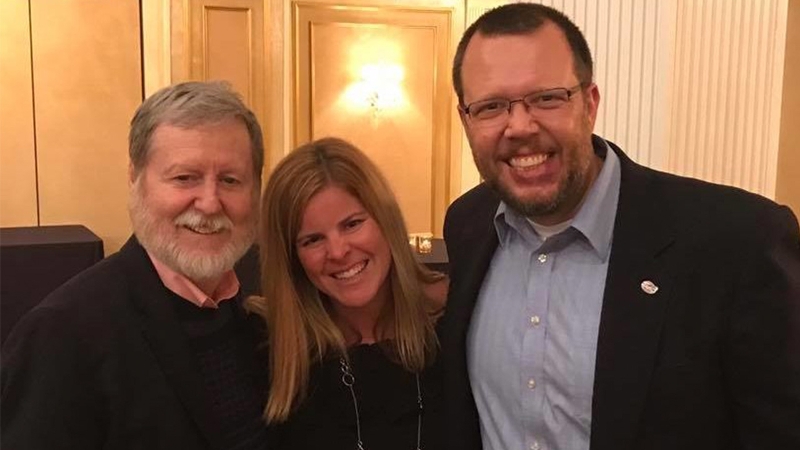 The author with CAST co-founder David Rose and UDL expert Jon Mundorf
Berquist met Ralabate when she joined the CAST faculty cadre while teaching at Towson.
Ralabate was working with CAST when the non-profit group received a grant to study UDL implementation in classrooms in four states.
The pair conducted ongoing professional development for educators, helping teachers learn what the UDL framework looked like in practice. As more teachers learned about implementing UDL and putting the principles into practice, they asked a common question: "What's next?"
"They were on board with UDL…but they weren't sure how to make changes in schools with existing structures," Berquist says.
The book helps answer that question and gives practical advice on how to go about it on a wider scale than a single classroom.
Essential Steps to Effect Lasting Change
As the duo witnessed teachers successfully adapt to the UDL Principles, they decided to co-author Your UDL Journey to guide educators on how to share what they've learned with their colleagues.
The book walks teachers through the essential steps to effect lasting change. For instance, it includes how to identify specific problems, determine if there's truly an appetite for change, look for opportunities such as training, and gain administrative support.
Any education tool teachers adopt faces the potential pitfall of becoming a checklist. In other words, a row of boxes that, depending on the number of checks, determine whether or not a classroom succeeds. UDL was never meant to be a checklist, Berquist says.
"If we turn [UDL] into a checklist, we are missing the whole reason it's something educators should think about," Berquist says. "It's not a compliance tool. It's about transforming the way you design your instruction."
She hopes the book will empower teachers throughout schools and districts to broaden the way they engage with students.
"Why am I doing this? Who am I serving? How is this impacting my students? Is this impacting one group different from another? You've got to ask those questions," Berquist says.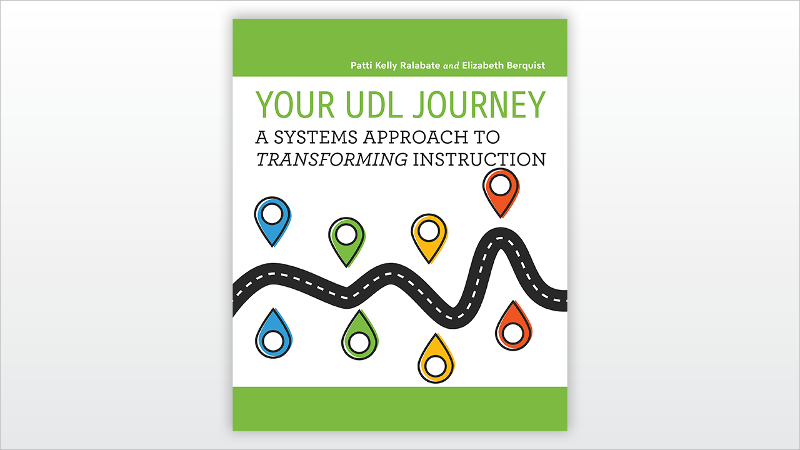 Order your copy today!
Your UDL Journey: A Systems Approach to Transforming Instruction is available in paperback ($39.99, 218 pages) and EPUB format ($39.99).