Supercharge Your Professional Learning: 40 Practical Strategies that Improve Adult Learning
Book
Author(s)
Kasia M. Derbiszewska & T. Nicole Tucker-Smith
Date
2020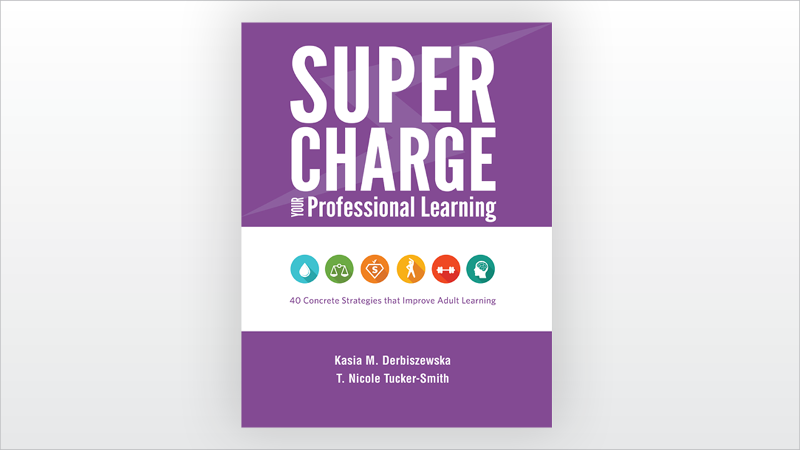 Order Today
Paperback
$34.99 (ISBN: 9781930583740)
---
EPUB
$34.99 (ISBN: 9781930583399)
About the Book
Professional learning initiatives in schools come and go, and the constant cycling through programs can resemble fad diets—hype and hope followed by crash and burnout.
In this timely book, longtime professional learning providers Kasia M. Derbiszewska and T. Nicole Tucker-Smith share concrete strategies that will help you design professional development sessions that are compelling, convincing, and sustainable using the framework of Universal Design for Learning.
Learn to recognize and reduce common barriers to effective PD. In each chapter, the authors clearly address the Purpose, Preparation, Implementation, and Benefits to Learning for each aspect of professional learning, as well as UDL Tidbits that help ensure the health and longevity of the initiative.
If you are ready to take the leap toward creating healthy and sustainable professional learning, jump into the chapter that is most relevant to your needs. Get ready to consider the whole adult learner and apply practical strategies for cultivating and maintaining healthy, vibrant professional development that has a track record of success.
Supercharge Your Professional Learning is available in paperback ($34.99, 154 pages, 8.5x11″, ISBN: 9781930583740) and EPUB format ($34.99, ISBN: 9781930583399).
Kasia M. Derbiszewska & T. Nicole Tucker-Smith on Supercharge Your Professional Learning
Watch the entire series of short videos to get behind-the-scenes insights from Kasia and Nicole about Supercharge Your Professional Learning.
About the Authors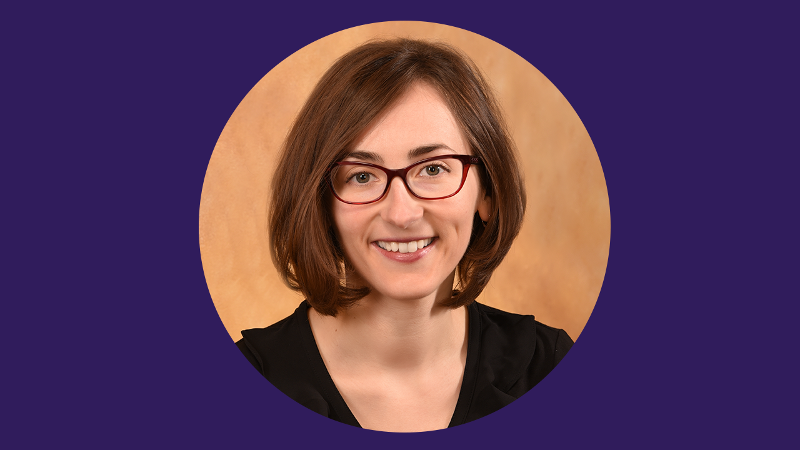 Kasia M. Derbiszewska is founder of Learning Key Educational Consulting and Development, an organization dedicated to translating educational research into action-oriented strategies for schools and other organizations. Recognized both nationally and internationally as an expert in Universal Design for Learning (UDL), Kasia collaborates with schools, districts, states, and other organizations to scale education reform. She holds a master's in Mind, Brain, and Education from Harvard University where she researched conceptual change and how to facilitate effective professional development. Prior to this work, Kasia was a high school English teacher.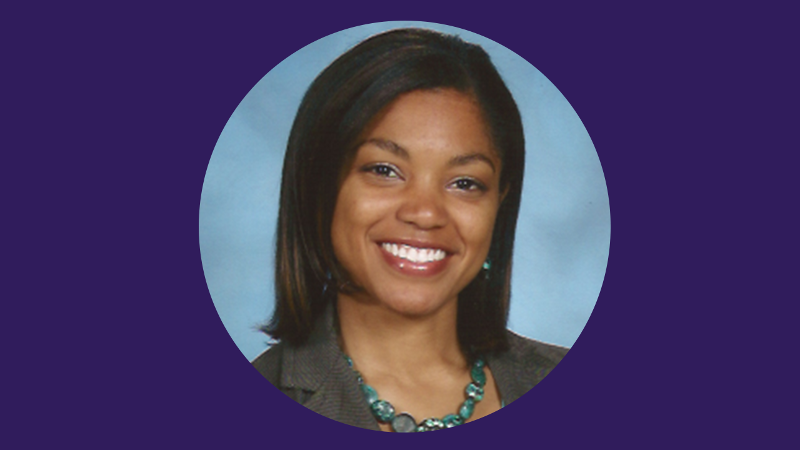 T. Nicole Tucker-Smith, founder and CEO of Lessoncast, helps schools implement professional learning initiatives focused on inclusive leadership and teaching practices, culturally responsive pedagogy, and equity best practice. She leads the Jumpstart PD Network, a community of educators who access flexible PD options to engage in high-quality professional learning experiences that fit their needs, budget, and capacity. She has served as a teacher, supervisor of parent support services, principal, and system wide coordinator of professional development and training for Baltimore County Public Schools and as a faculty member for Johns Hopkins University School of Education.
Table of Contents
About the Authors
Acknowledgments
Introduction
Chapter 1: Eliminate Toxins: Removing Resistance to Change
Chapter 2: Balance Your Diet: Digesting Professional Learning Content
Chapter 3: Choose Superfoods: Selecting High-Impact Strategies
Chapter 4: Remember to Stretch: Reflection Expands Possibilities
Chapter 5: Use It or Lose It: Building Habits to Sustain Professional Growth
Chapter 6: Be Mindful: Paying Attention to Design with Intention
Supercharge Your Remote PD
Closing Thoughts and Checklist
References
More from CAST Publishing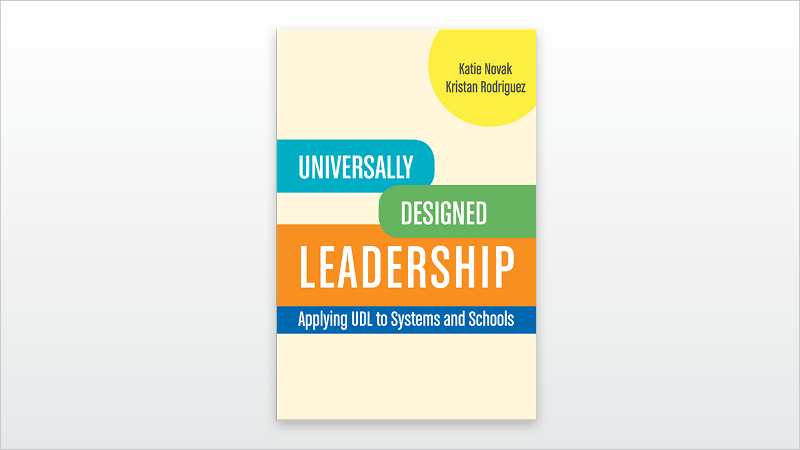 Book
In this book, veteran school leaders Novak and Rodriguez provide school leaders and educators with a guidebook for putting the UDL framework into practice.
K. Novak & K. Rodriguez
2016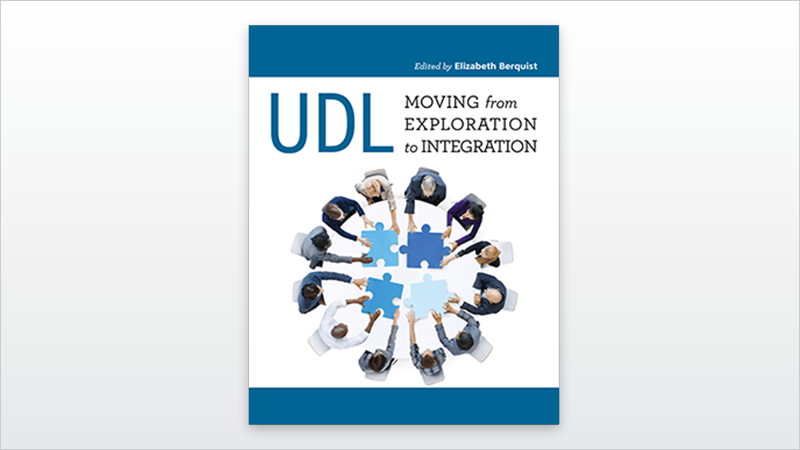 Book
This collection of case stories edited by Elizabeth Berquist showcases the practical challenges and solutions of implementing UDL in systems, states, and schools across the United States.
E. Berquist, ed.
2017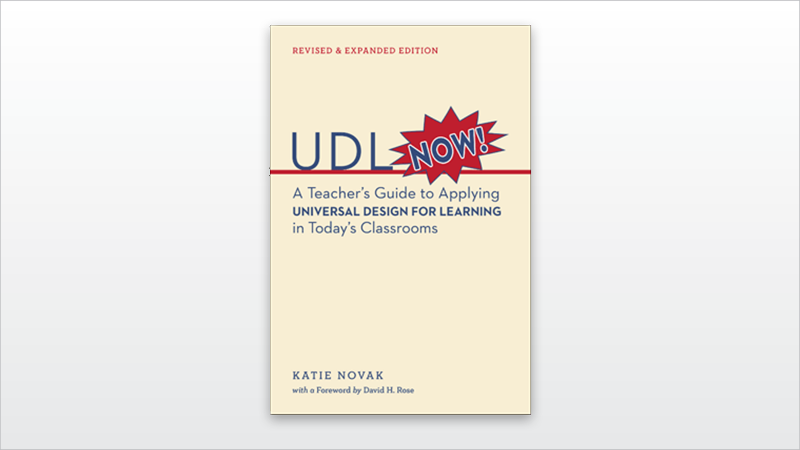 Book
In this revised and expanded edition of the bestseller UDL Now!, Katie Novak provides practical insights and savvy strategies for helping all learners meet high standards using the Universal Design for Learning framework.
K. Novak
2016