Deck of Spaces™: Higher Education Edition
Product
Author(s)
Gould Evans & the UDL Implementation & Research Network
Date
2020
About the Cards
CAST is pleased to announce the publication of the Deck of Spaces™: Higher Education Edition, a unique resource that considers how the design of postsecondary learning spaces contributes to teaching and learning. The cards provide a crosswalk of the research-based Universal Design for Learning principles of pedagogy with best practices in the accessible design of built environments.
Authored jointly by the award-winning architecture firm Gould Evans (now known as Multistudio) and education researchers of the Universal Design for Learning Implementation & Research Network (UDL-IRN), the Deck of Spaces™ will prove an invaluable resource to anyone concerned with improving teaching and learning in institutions of higher education.
The Deck of Spaces™: Higher Education Edition is available now from CAST ($44.99, 75-card deck with instruction booklet)!
About the Authors
Multistudio (an evolution of Gould Evans) is a national design and planning firm whose principals and associates are united around a common vision: to create places that transform their surroundings, engage their communities, sustain their environment, and support their clients' missions. They are innovators in the design of education spaces to support UDL and accessible learning for all. Learn more at Multi.studio.
The Universal Design for Learning Implementation and Research Network (UDL-IRN) was formed in 2010 to support the scaled implementation of and research related to Universal Design for Learning. Through collaboration, the UDL-IRN supports and promotes the identification and development of models, tools, research, and practices designed to foster effective UDL implementation in educational environments. Learn more at udl-irn.org.
More from CAST Publishing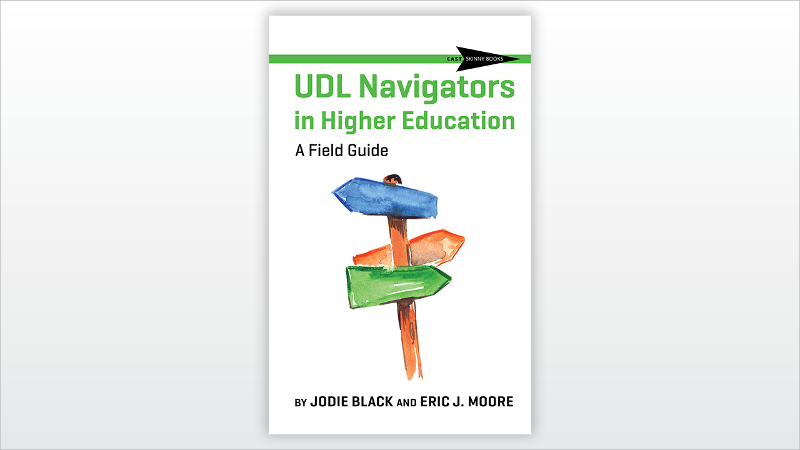 Book
Jodie Black and Eric J. Moore share strategies and resources for introducing UDL to postsecondary systems that can be transferred and tailored to address the particular needs, culture, and values of your setting.
J. Black & E. J. Moore
2019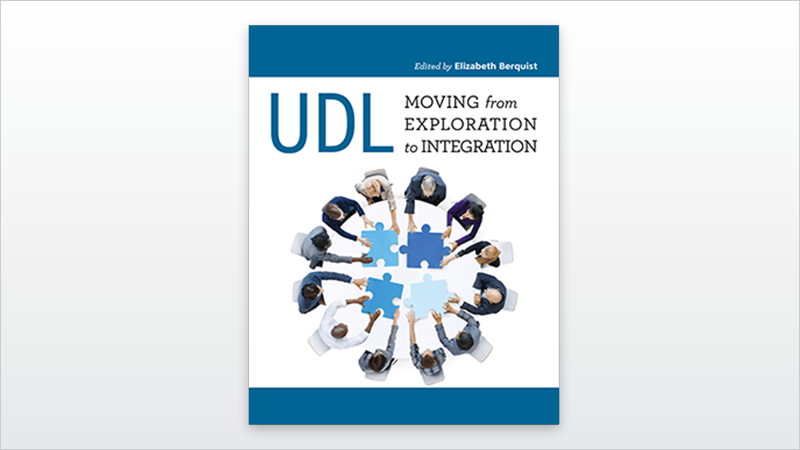 Book
This collection of case stories edited by Elizabeth Berquist showcases the practical challenges and solutions of implementing UDL in systems, states, and schools across the United States.
E. Berquist, ed.
2017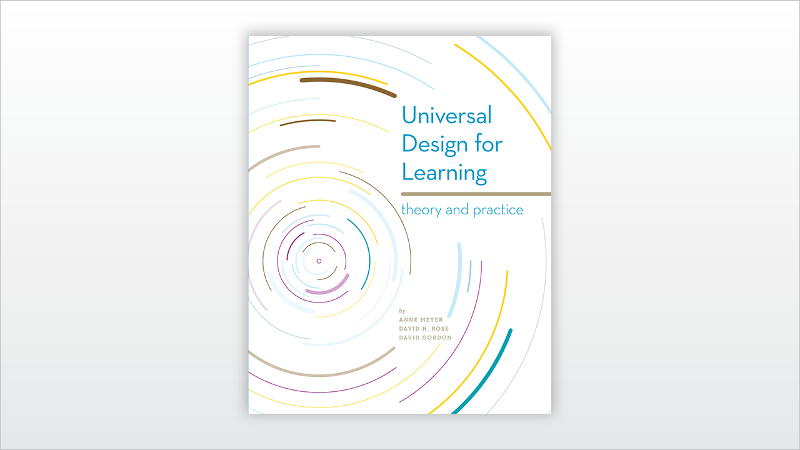 Book
This look at UDL includes contributions from CAST's research and implementation teams, as well as their collaborators in schools, universities, and research settings.
A. Meyer, D. H. Rose, & D. Gordon
2014