Delivering Inclusive and Impactful Instruction: Universal Design for Learning in Higher Education
Book
Author(s)
Kevin L. Merry
Date
2023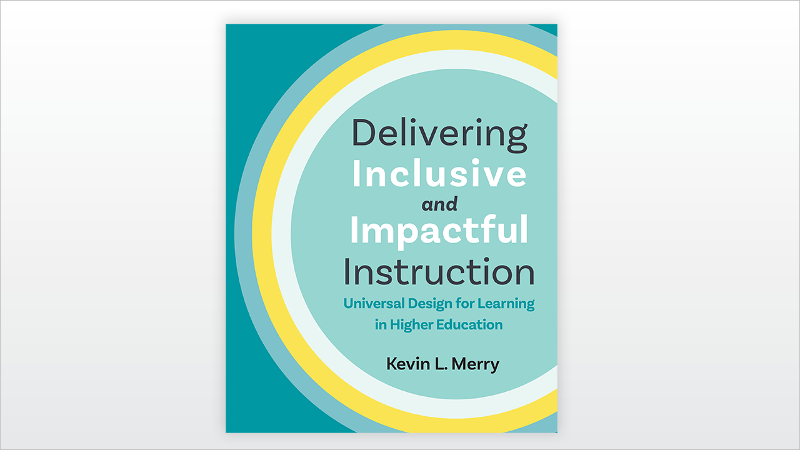 Order Today!
Paperback
$38.00 (ISBN: 9781943085040)
---
EPUB
$38.00 (ISBN: 9781943085057)
About the Book
Delivering Inclusive and Impactful Instruction is a comprehensive and easy to understand introduction to implementing Universal Design for Learning (UDL) in the physical or virtual classroom. Focusing on the application of practical strategies, techniques and methods, the book aims to be the definitive teacher education text for higher education professionals new to teaching in higher education, and new to UDL. This book will also support enhancements in the practice of the most experienced and seasoned teaching staff when it comes to implementing UDL instructional design.
Based on an approach to instructional design utilized at De Montfort University, Delivering Inclusive and Impactful Instruction provides the pedagogic blueprint detailing how a large and exceptionally diverse UK higher education institution successfully adopted UDL as its approach to learning, teaching, and assessment.
Kevin L. Merry shows how educators can respond to increasing levels of learner diversity – a means of creating highly differentiated, customizable learning experiences that reflect the needs and preferences of diverse learners. Critical topics addressed include goal-oriented learning, learning activities, assessment, feedback, planning teaching and opportunities and outlets for reflection and development.
This book will be of particular interest to higher education professionals, including teaching staff, course leaders, learning technologists, educational developers, curriculum design specialists, quality assurance and enhancement specialists, senior academic leaders and managers, or anyone with an interest in higher education instructional design.
Delivering Inclusive and Impactful Instruction is available in print (240 pages, 7.5x9.25", ISBN: 9781943085040) and accessible EPUB (ISBN: 9781943085057) wherever books are sold!
Praise for Delivering Inclusive and Impactful Instruction
About the Author
Kevin L. Merry is head of Educational Development at De Montfort University in Leicester in the United Kingdom. He is responsible for De Montfort's university-wide adoption of Universal Design for Learning (UDL).
He is a frequent speaker on UDL at conferences on multiple continents. He edits De Montfort's in-house learning and teaching journal Gateway Papers, and is an editor for the international Journal of University Teaching and Learning Practice.
Table of Contents
Preface
Part 1: UDL and Modern Higher Education

The Changing Nature of Higher Education
Universal Design for Learning
Learner Variability

Part 2: Underlying Principles

The Meaning of Mastery
Roadmap for Teaching
What We've Always Done
The Cheese Sandwich
The Cheese Sandwich and How People Learn

Part 3: Designing for Mastery

Goal-Directed Learning
Learning Activities
Demonstrating Understanding
The Criticality of Feedback
A Word on Technology

Part 4: Mastery in Action

Putting It All Together
Evaluating Learning and Teaching

Epilogue
References
Index
About the Author
More from CAST Publishing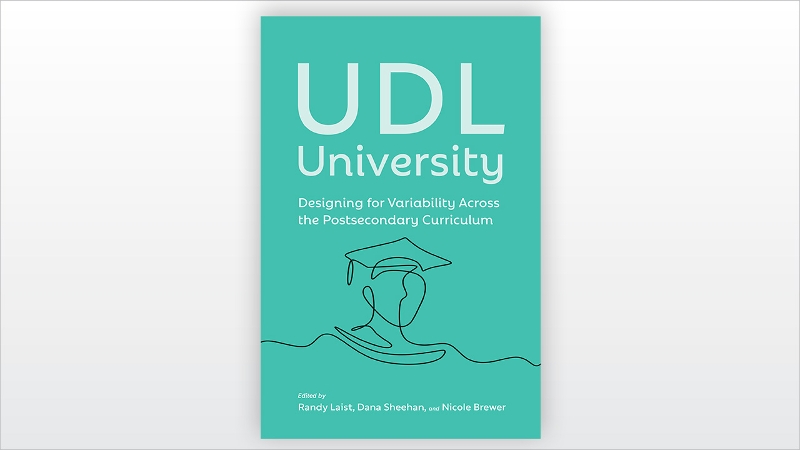 Book
Sixteen educators share their experiences implementing Universal Design for Learning in higher education.
R. Laist, D. Sheehan, & N. Brewer, eds.
2022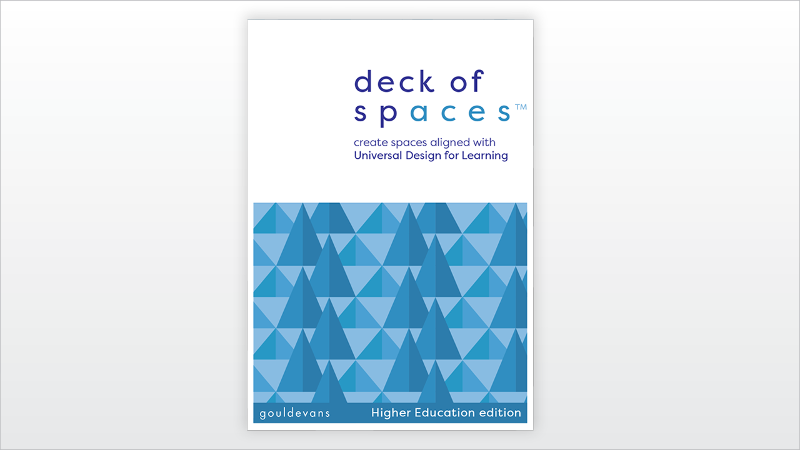 Product
The Deck of Spaces™ cards provide a crosswalk of the research-based Universal Design for Learning principles of pedagogy with best practices in the accessible design of built environments.
Gould Evans & UDL-IRN
2020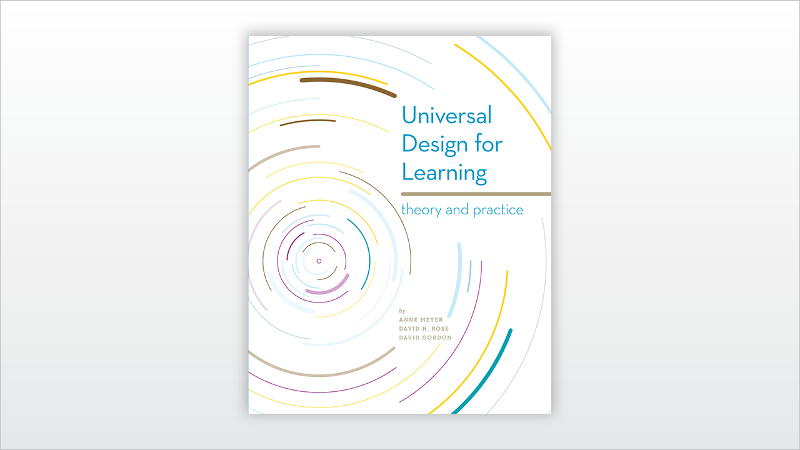 Book
This look at UDL includes contributions from CAST's research and implementation teams, as well as their collaborators in schools, universities, and research settings.
A. Meyer, D. H. Rose, & D. Gordon
2014