UDL University: Designing for Variability Across the Postsecondary Curriculum
Book
Author(s)
Edited by Randy Laist, Dana Sheehan, and Nicole Brewer
Date
2022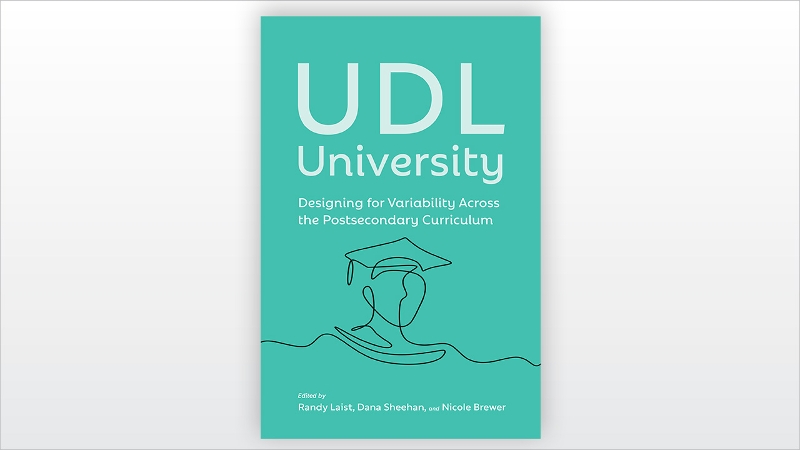 Order Today!
Paperback
$32.99 (ISBN: 9781930583856)
---
EPUB
$32.99 (ISBN: 9781930583863)
About the Book
In this lively collection, 16 educators from Goodwin University, a career-focused institution serving a highly diverse student community, share their experiences of applying Universal Design for Learning (UDL) to their instructional practice. From the sciences to the humanities to vocational technologies, these professors share practical tips and insights, and offer glimpses into their own journeys as learners, too.
UDL University: Designing for Variability Across the Curriculum is available now in paperback ($32.99, 210 pages, ISBN: 9781930583856) and accessible EPUB ($32.99, ISBN: 9781930583863) format.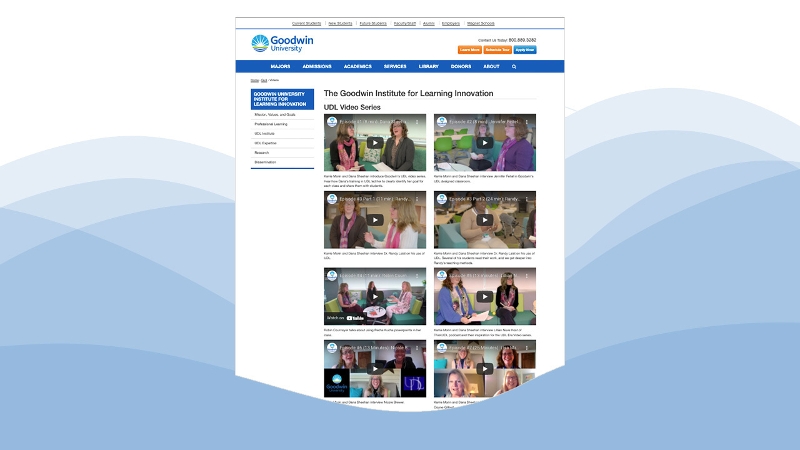 UDL Video Series by The Goodwin Institute for Learning Innovation
A number of the editors and contributors from UDL University participated in this video series by The Goodwin Institute for Learning Innovation discussing their thoughts and experiences with Universal Design for Learning in postsecondary education.
About the Editors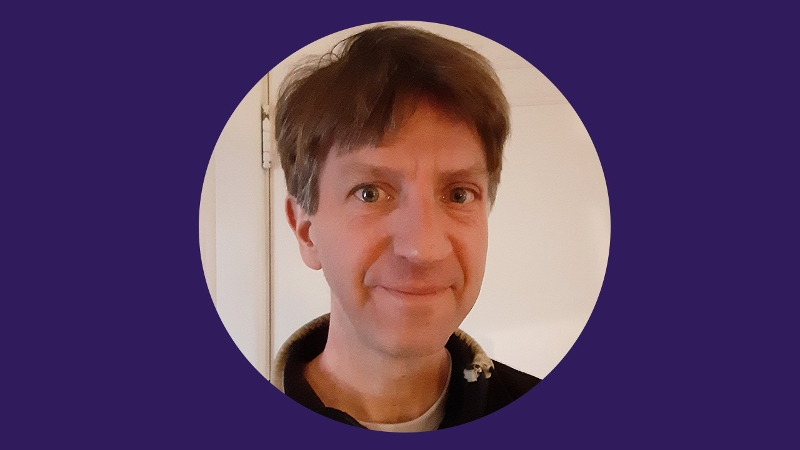 Randy Laist, Ph.D., is professor of English in the School of Applied Liberal Arts and Social Sciences at Goodwin University and at the University of Bridgeport. Laist received his doctorate in American literature from the University of Connecticut. He has taught in middle schools, high schools, and colleges, and his writing has appeared in the New York Times, Salon, and the Chronicle of Higher Education. He is the author of The Twin Towers in Film: A Cinematic History of the World Trade Center.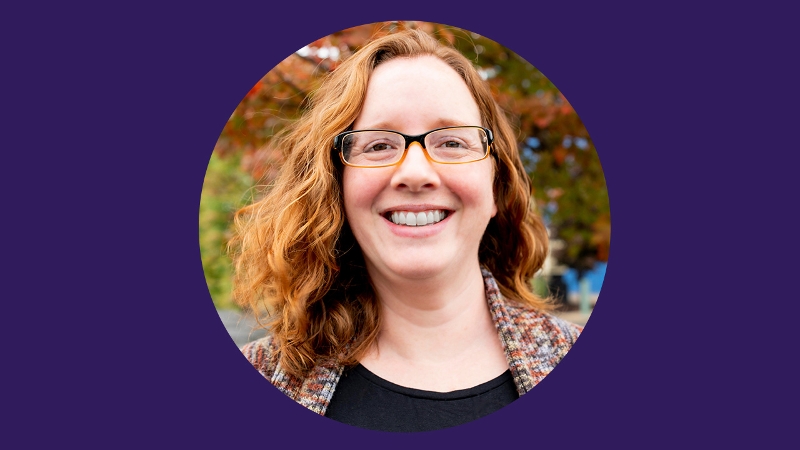 Dana C. Sheehan is director of the Writing Center at Anna Maria College. Sheehan received her BFA in writing, literature, and publishing from Emerson College and her MFA in creative and professional writing from Western Connecticut State University. She has delivered UDL-infused presentations at conferences all around New England. Dana's next UDL challenge will be about making discussion boards more inviting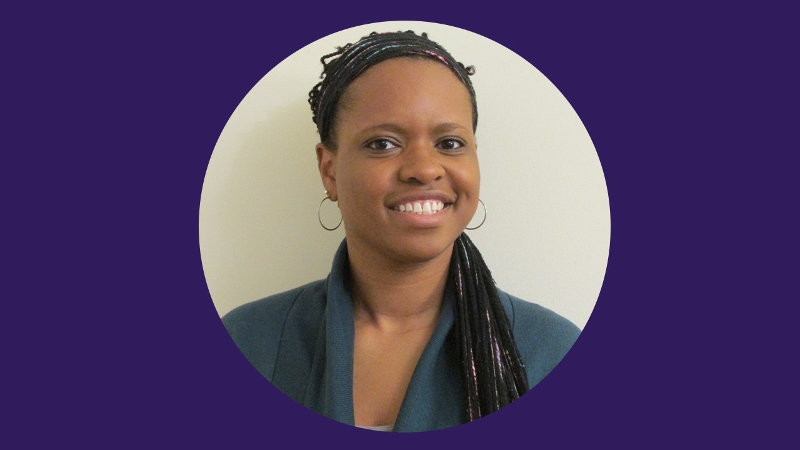 Nicole Brewer is a literacy specialist and assistant professor of practice in humanities at Anna Maria College. She received her master's degree from New York University, and she is currently pursuing a doctoral degree in education from Northeastern University. Brewer coauthored a book with her father titled Withstanding the Lie, which helps people cope with the mental and emotional harm caused by bigotry. Nicole's next UDL challenge is to explore the ways in which UDL can enhance institution-wide academic supports to improve student retention and persistence in higher education.
Table of Contents
Foreword by Allison Posey
About This Book
Introduction: Accessing Higher Education
Chapter 1: Making Connections in Teaching, Learning, and Life With Universal Design for Learning
Chapter 2: Curriculum Development at a UDL University: What Works, What Doesn't
Chapter 3: Enhancing Engagement in the Technology Classroom With Nearpod
Chapter 4: PechaKucha : An Effective Tool for Teaching, Engaging Students, and Supporting Success
Chapter 5: Personalizing Communication: Using UDL Ideas to Breathe New Life Into Asynchronous Discussion Boards
Chapter 6: Practicing Social Justice and Becoming Agents of Change
Chapter 7: From Standard Operating Procedures to Universal Design for Learning: A Lifelong Learning Process
Chapter 8: Breaking Down the Introduction Paragraph With UDL Trickery
Chapter 9: Minimizing Threats and Distractions in a Peer Review
Chapter 10: Annotated? Overrated: Rethinking Research
Chapter 11: Badges and Paths: Creating Learner-Centered Environments in Online Classes
Chapter 12: Go-Karts and Arc Welders: Simulating Our Way to Success in a UDL-Informed Welding Class
Chapter 13: UDL and the Freedom to Fail: Technology, Games, Innovation, and Play
Chapter 14: It's the Passion, It's the Motivation—It's the Goal
Chapter 15: Transforming Master's Courses Through the Empowerment of Learners
Chapter 16: UDL and the Golden Ticket: Promoting Student Choice in Graduate Education
Afterword: The UDL Transformation
Further Reading
References
Index
More from CAST Publishing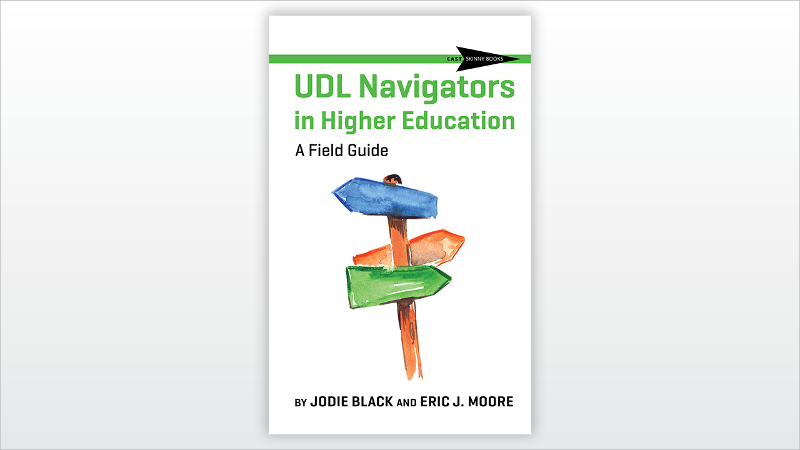 Book
Jodie Black and Eric J. Moore share strategies and resources for introducing UDL to postsecondary systems that can be transferred and tailored to address the particular needs, culture, and values of your setting.
J. Black & E. J. Moore
2019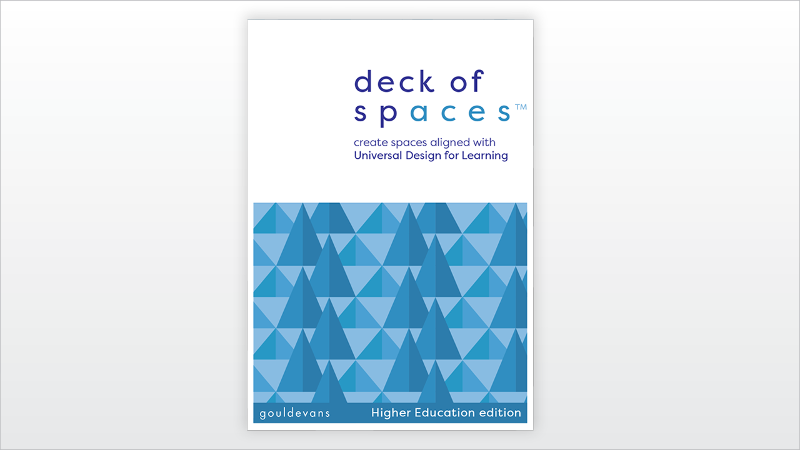 Product
The Deck of Spaces™ cards provide a crosswalk of the research-based Universal Design for Learning principles of pedagogy with best practices in the accessible design of built environments.
Gould Evans & UDL-IRN
2020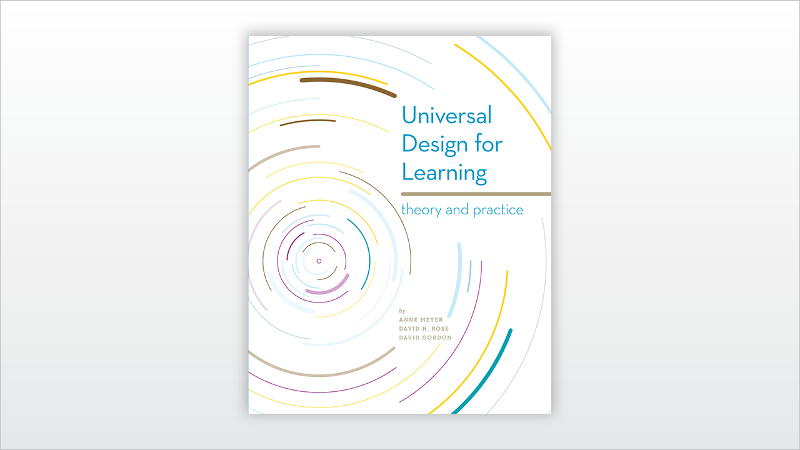 Book
This look at UDL includes contributions from CAST's research and implementation teams, as well as their collaborators in schools, universities, and research settings.
A. Meyer, D. H. Rose, & D. Gordon
2014