Author 'Supercharges' Professional Learning
T. Nicole Tucker-Smith lives a life of purpose, from pursuing a career as a professional dancer to working as a highly educated professional development consultant.
Now Tucker-Smith, with co-author Kasia Derbiszewska, has written Supercharge Your Professional Learning: 40 Concrete Strategies That Improve Adult Learning.
In the book, Tucker-Smith gives new rhythm to using the Universal Design for Learning framework to create compelling, convincing and sustainable professional development sessions.
"[The UDL framework helps] educators proactively plan for the needs of all learners by providing options to remove barriers. I use UDL to plan the professional learning experiences that I lead for other educators. It is my application of UDL that led to this book," she says.
The Path to Professional Learning Consulting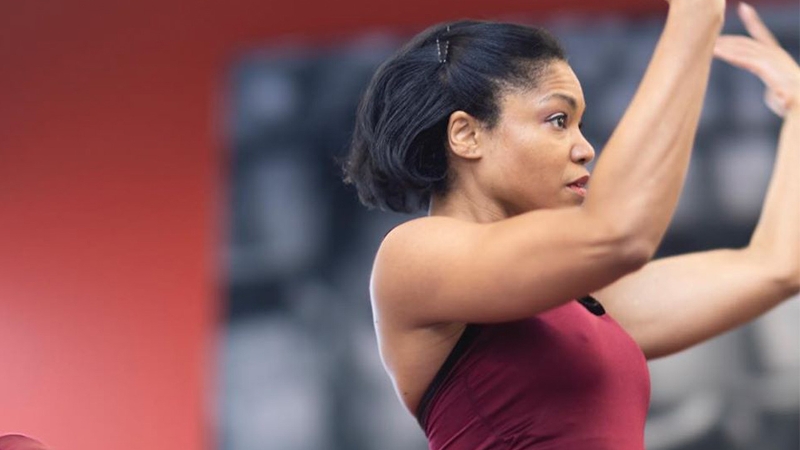 Tucker-Smith performs a dance number with Full Circle Dance Company in Baltimore. (Author Photo)
The Virginia native says her parents taught her the value of removing barriers and overcoming obstacles early in life.
"I've always been inspired by my parents, who overcame segregation and Jim Crow laws to succeed professionally," she says. "[They] instilled within us a sense of never letting anyone tell you that you can't achieve."
At the age of 12, Tucker-Smith joined the Manassas Dance Company where she studied ballet, tap, jazz and modern dance. She performed in many productions, including The Nutcracker and Sleeping Beauty.
She graduated from Thomas Jefferson High School for Science and Technology in Alexandria, Va., where she was a member of the Black Student Union, co-captain of the dance team and a cheerleader.
At the University of Virginia, Tucker-Smith earned a bachelor's and master's degree in teaching. A member of Black Voices and the Paul Robeson Theatre, she also danced and choreographed for the Virginia Dance Company and Mahogany Dance Troupe.
Introduction to Universal Design for Learning
Tucker-Smith later earned a certificate of school administration and supervision from Johns Hopkins University in Baltimore, Maryland. She discovered UDL while working as a faculty member at the Johns Hopkins Center for Technology in Education. "My work there focused on helping teachers collaborate to meet the needs of all learners, including students with special needs."
Now living in Baltimore, Tucker-Smith continues to dance and choreograph at Full Circle Dance Company. For instance, she choreographed "Facing Me," a piece exploring the challenges of confronting mental illness within families and communities. "I created this piece because I've felt the loss that happens when we look away," she says. "I also know the struggle of confronting the challenges head on. Both hurt. This dance is a search for acceptance, healing and peace."
The concept of refuge, she adds, is especially important during a time when so many people feel divided and threatened. "We use dance as a vehicle to bring people together, to consider our commonalities, and to safely explore our differences from a place of honor and respect."
Developing Software for Professional Development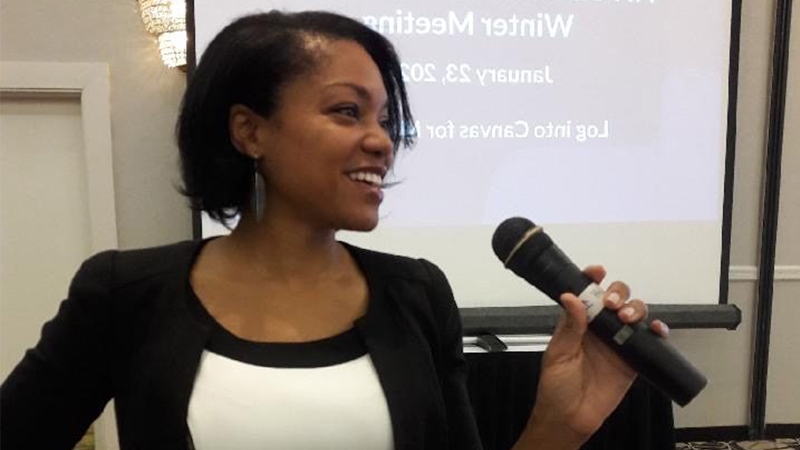 Tucker-Smith speaks to a group attending the New Hampshire UDL Innovation Network winter meeting. (Author Photo)
Dancing and choreography is not Tucker-Smith's full-time job, however. In 2011, she co-founded Lessoncast, a software service that helps schools implement professional learning focused on inclusive teaching.
At the time, Tucker-Smith was an assistant principal tasked with planning professional development for a turnaround middle school.
In 2015, Lessoncast won a virtual contest hosted by EdSurge, an educational technology company. The competition, modeled after the popular ABC television program "Shark Tank," was a collaborative effort with the Gates Foundation.
The competition showcased her company's innovative approach to personalized teacher learning experiences. Tucker-Smith says pitching her ideas live was a "nail-biting experience," but she had a blast. "We were honored to participate, excited to win and eager to share our lessons," she adds.
Building Habits to Sustain Professional Growth
Meanwhile, she began working with CAST as an international UDL presenter to schools, districts, states, and higher education institutions. She also leads the Jumpstart PD Network, a community of educators seeking high quality professional learning opportunities that fit their needs, schedule and budget.
The target audience for "Supercharge" Tucker-Smith says, is anyone who teaches other adults. This includes professional development leaders, instructional coaches, principals, college faculty, department chairs, and trainers in non-school settings.
Her favorite chapter of the book? Chapter 5, which is about building new habits to sustain professional growth. They're key to improving teaching and learning, she adds.
"I hope people will realize that adult learning experiences that are boring and disengaging rarely lead to change," Tucker-Smith says. "These practical strategies can help to transform professional development into engaging, impactful opportunities that lead to results.
Life Brings Inspiration to Overcome New Obstacle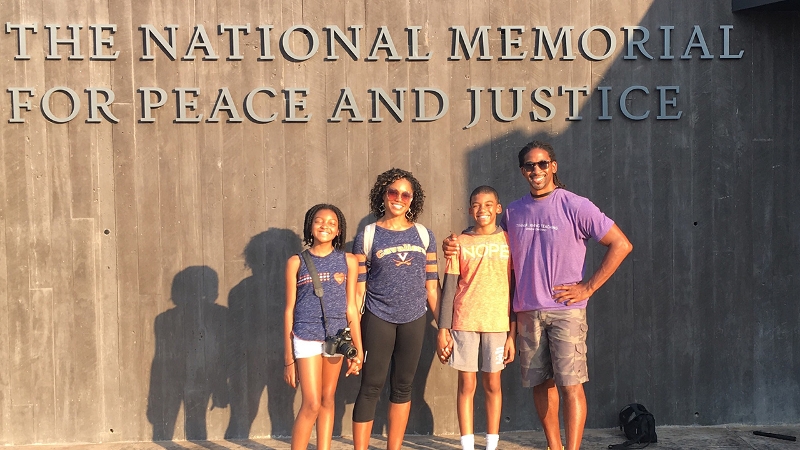 Tucker-Smith, with her family, visits The National Memorial for Peace and Justice in Montgomery, Alabama. (Author Photo)
Married with two children, Tucker-Smith stays busy with dancing as well as her job and travel for Lessoncast. She also faces a new barrier to overcome. "At the same time I received my final publication date for "Supercharge," I was also diagnosed with breast cancer," she reveals. "I'm thankful that my cancer is treatable even though it'll be a rough road ahead."
"I've been so inspired by my family and friends who have shown me so much love, encouragement and offered support," she adds. "I'm especially inspired by survivors who have reached out to me to share their stories, answer my questions and be real with me about the challenges — as well as the light at the end of the tunnel."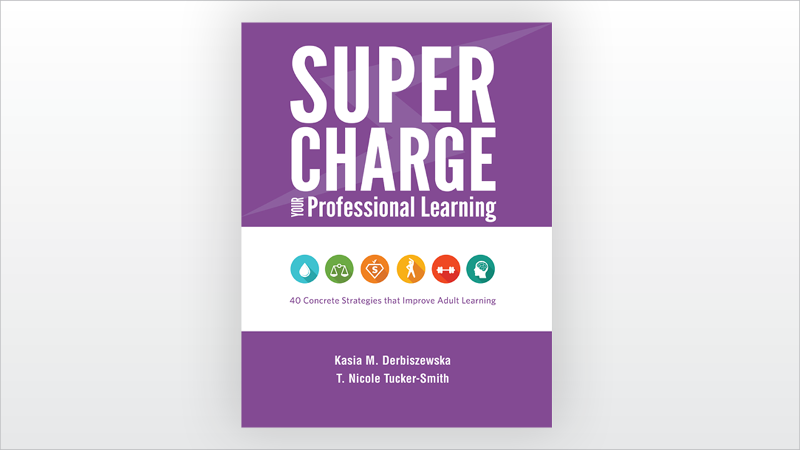 Order your copy today!
Supercharge Your Professional Learning is available in paperback ($34.99, 154 pages, 8.5x11″) and EPUB format ($34.99).