UDL in the Cloud: How to Design and Deliver Online Education Using Universal Design for Learning
Book
Author(s)
Katie Novak & Tom Thibodeau
Date
2016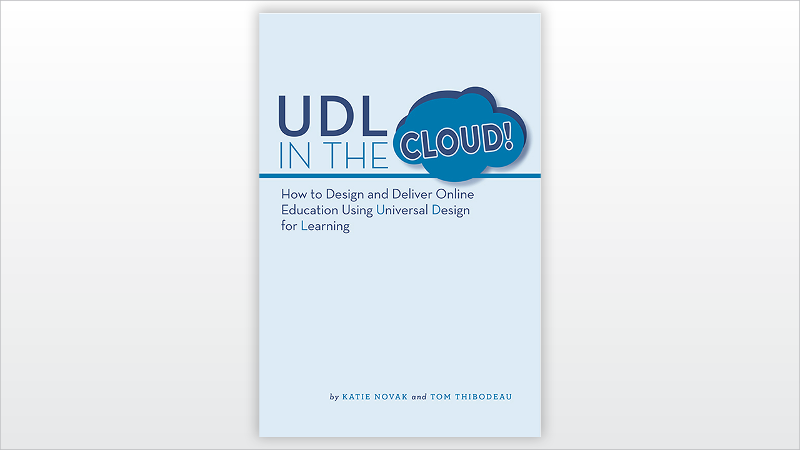 Order Today
Paperback
$29.99 (ISBN: 9780989867481)
---
EPUB
$29.99 (ISBN: 9780989867498
About the Book
UDL in the Cloud helps educators design and deliver more accessible, engaging, and effective online learning experiences. Drawing on years of experience in K-12 and postsecondary settings, authors Katie Novak and Tom Thibodeau offer a highly practical approach to developing e-courses, virtual snow days, flipped classes, and blended learning experiences that meet the needs of diverse learners.
Following the principles and guidelines of Universal Design for Learning (UDL), readers learn to identify potential barriers to learning, cultivate an engaging "instructor presence" in a virtual environment, develop a detailed syllabus that inspires and motivates students, help scaffold students' time management skills, and much more.
UDL in the Cloud by Katie Novak and Tom Thibodeau is available in paperback ($29.99, 200 pages, ISBN: 978-0989867481) and EPUB ($29.90, ISBN: 9780989867498) formats.
Praise for the Book
About the Authors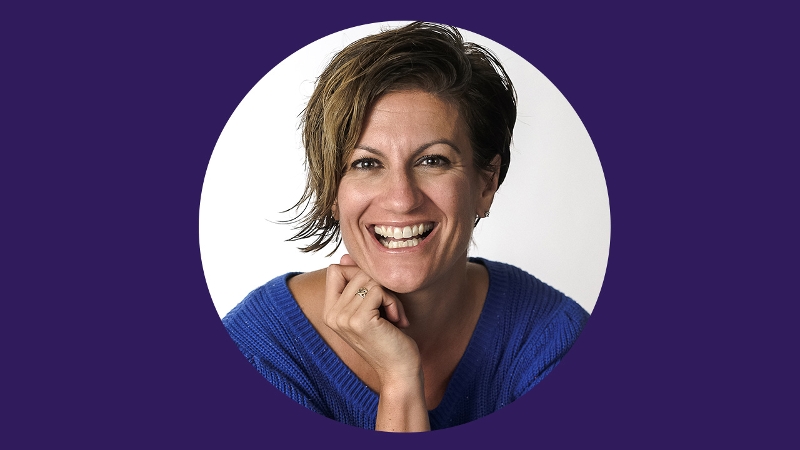 Katie Novak, EdD, is an internationally renowned education consultant, author, graduate instructor at the University of Pennsylvania, and a former Assistant Superintendent of Schools in Massachusetts. Katie has more than 19 years of experience in teaching and administration, an earned doctorate in curriculum and teaching, and ten published books, including the best-selling education book, UDL Now!.
You can find her online at katienovakudl.com and on Twitter at @KatieNovakUDL.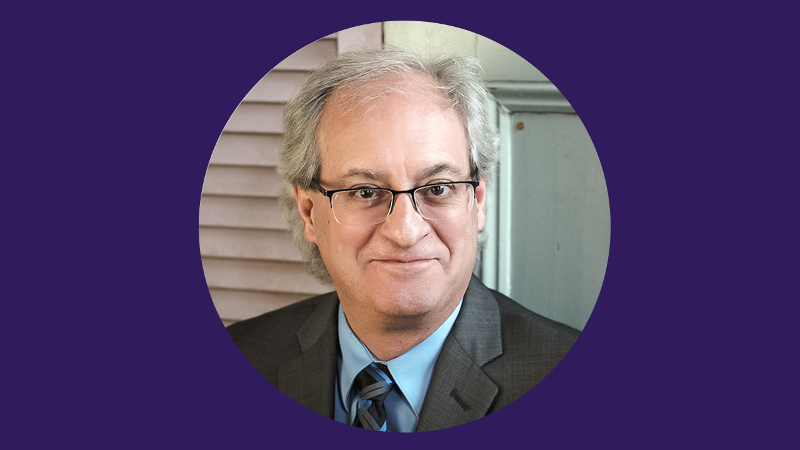 Tom Thibodeau is an Assistant Provost at New England Institute of Technology (NEIT) and former president of the New England Faculty Development Consortium. A video editor and videographer by trade, Tom transitioned to education over 25 years ago. In 1997, as an education technologist at NEIT, he began developing online courses to meet the needs of a wide variety of learners. With more than 20 years of experience in online education and faculty development, Tom's expertise in the design and delivery of accessible, inclusive virtual courses makes him a leader in the field.
Table of Contents
Acknowledgments
Chapter 1: The Case for Better Online Course Design
Chapter 2: Fewer Barriers, More Support: UDL Guidelines in Action
Chapter 3: How to Develop a Syllabus the UDL Way
Chapter 4: Cultivating "Instructor Presence" to Support Engagement
Chapter 5: Delivering the Package
Chapter 6: Scaffolding Time Management
Chapter 7: Application to the World of Hybrid-Online
Chapter 8: Giving Our Students the Final Word
Appendix

Pedagogy and Andragogy: Why K–12 and Adult Learners Aren't So Different

References
Index
About the Authors
More from CAST Publishing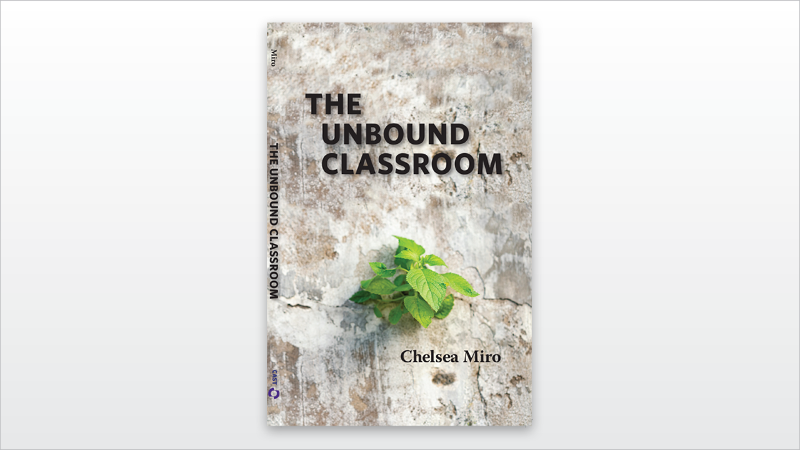 Book
The Unbound Classroom is about using thematic units to create a classroom experience that reflects the world that students find themselves in on a daily basis.
C. Miro
2019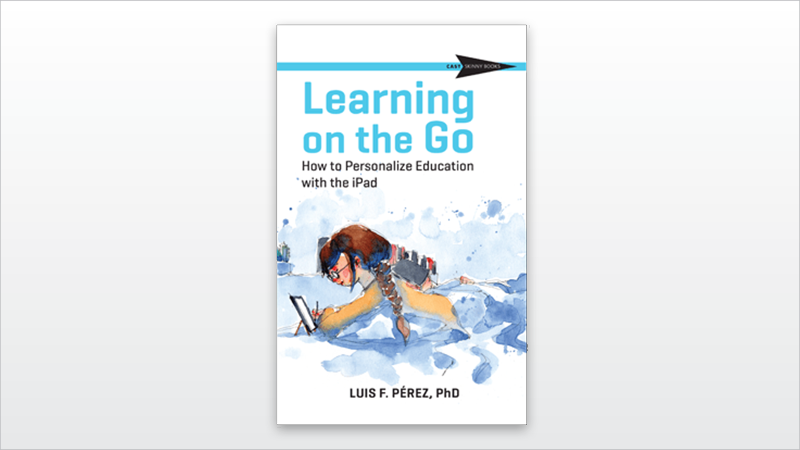 Book
In Learning on the Go, Luis Pérez provides savvy tips and strategies to turn the iPad's transformative potential into effective classroom practice.
L. F. Pérez
2018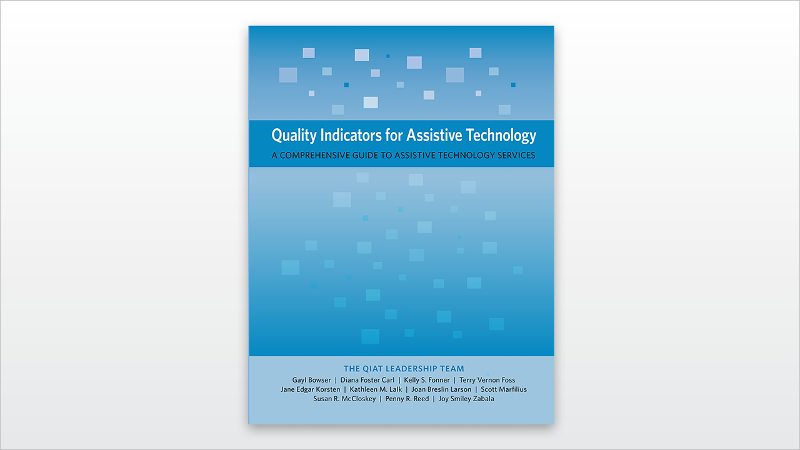 Book
Filled with information and supports such as self-evaluation matrices, suggested activities, checklists, and other helpful tools, Quality Indicators for Assistive Technology is a powerful resource for those seeking to ensure that quality AT services are provided.
QIAT Leadership Team
2015